Swedish/Relaxation Massage
is one of the most popular treatments on a spa menu. Lotions, Oils, or gels are applied to the body using long, even strokes to ease away superficial muscle tension. Many people find this light massage style more soothing, relaxing and superficial than a deeper style of massage. If you've never had a massage before, this is a good one to start with.
Sessions range from 15 Minutes to 120 Minutes
Prices range from $25 to $130
Deep Tissue/Therapeutic Massage
deep tissue massage aims to work right into your knots to release toxins and lactic acid build-up in tired muscles, ligaments and tendons that may feel tense and inflamed. The technique involves manipulating the body's deeper layer of muscles and connective tissues by rubbing a body oil with muscle-relaxant properties deep into the muscle layers.
Sessions range from 15 Minutes to 120 Minutes
Prices range from $30 to $140
Hot Stone Massage
Varying sizes of smooth black basalt stones (derived from lava) are heated to between 120 and 150 degrees. Held in the spa therapist's hands, these warm stones are placed on energy points along the torso and sometimes also the scalp. Having applied gently-heated oil, the therapist then uses their hands to glide the stones along the skin, working deeper in to the muscles than is often possible in a conventional deep-tissue or Swedish massage.

Sessions range from 15 Minutes to 120 Minutes
Prices range from $50 to $150
Chair Massage
Chair massage is a style of seated massage that is typically short—5 minutes to 15 minutes maximum—and focuses on your back, shoulders and neck and arms. A chair massage has the participant sit face down away from the therapist,
Prices Usually are a $1 a minute
Event/Corporate Chair Massage
Chair Massage is often performed at a special event, a business or office, or at some other site away from the usual massage setting. The client is fully clothed and sits in a specially designed massage chair. The massage can last anywhere from five to 30 minutes with a focus on the back, neck and shoulders. It may also include arms, hands and, occasionally legs.


Prices Vary, depending on amount of therapists needed and time frame
Couples Massage
A massage offered in a private room on side-by-Side massage tables with two therapists who work on each individual at the same time. Relax lay back and escape with a friend or loved one with our Couples Massage. A perfect way to enjoy some quality time together. This service is ideally suited for special occasions, such as Anniversaries, Birthdays, and Valentine's Day.

Sessions range from 30 Minutes to 90 Minutes
Prices range from $90 to $220
Sports Massage
This Massage utilizes a variety of techniques, including deep tissue massage, shiatsu, muscle stretching, Trigger-point (intense static pressure applied to massage points, a technique designed to trigger the body in to healing itself) and Swedish Massage, all aimed at preventing and treating, you guessed it, sports injuries and improving athletic performance. These techniques work to remove lactic acid build-up while improving muscle tone and flexibility.
Sessions range from 15 Minutes to 120 Minutes
Prices range from $25 to $130
Mobile Massage
Yes! We can pack up our equipment and come to you. after certain criteria are met, we go out to our client's homes, hotels or other such facilities to bring massage to the massage client! It can be just about anywhere – a party for weddings, going into senior facilities, going into offices or companies where people need massage.
$30 added to price of listed services.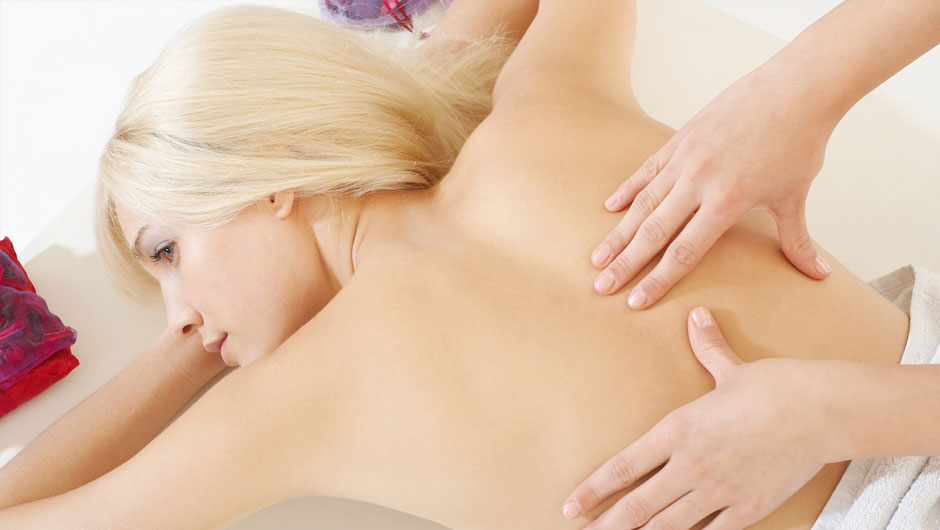 Specialty Massage
These are not your typical massage therapies! For the ladies we have the Nefertiti and Cleopatra Massage. For the Gentlemen we have the Pharaoh Treatment Massage. Each massage consist of either 2-3 Massage Therapist giving a full body massage, or 2 massage therapist giving a full body massage and an esthetician giving a 30- minute facial.........ALL AT THE SAME TIME!
Prices range from $130-Up
Aromatherapy
An aromatherapy massage includes essential oils extracted from flowers and plants to the basic carrier oil to further enhance your well-being.
Add $5 to any service

Sugar Scrubs (Hands & Feet)
A sugar scrub is a popular treatment that is basically a facial for the hands & Feet. It exfoliates and hydrates your skin, leaving it smooth and soft. The scrub is followed by an application of high-quality lotion or cream that leaves your skin hydrated.
Add $15 to any service

Stretching Sessions
If your muscles are tight or your joints have limited range of motion, consider incorporating assisted stretching into your massage. When combined with regular massage, stretching can help your Massage Therapist work more effectively with less restriction.
These sessions help to alleviating strain on your joints, Enhance flexibility, Improve posture, Increase range of motion, and helps to obtain better circulation.
Sessions range from 15 Minutes to 30 Minutes
Prices range from $20 to $40
Pamper Parties (In-Studio)
Need a place to host your next LADIES NIGHT? Do YOU HAVE Bachelorette party coming up? Rent our Studio, Bring your on Spirits, food, and book our Massage Therapist's and esthetician's to make your big night a complete success! We even have a professional photographer available to help commemorate the night.
Venue Rental Fee: $150
Therapist Standby Fee: $20 per therapist per hour
Services: As listed depending on time and service desired
Destination Pamper Parties
Planning a vacation getaway, or a specials couples night? We will travel to your location and service your destination getaway needs! These are only available when well planned in advance. Security Deposit required.
Prices Vary
DONT FORGET TO ASK ABOUT
MEMBERSHIPS, PACKAGES, GIFT CARDS, AND DISCOUNTS!
READY TO BOOK YOUR MASSAGE?
Self-care has become a significant focus on modern-day life. While we all have our rituals of self-care, they usually aren't the most beneficial to the wellbeing and physiological function of our bodies. A relaxation massage will help your body and mind let go, pulling both pieces together to connect, and you will leave feeling refueled and Zen.
We look forward to incorporating all these reasons and more, into your relaxation massage session. We are passionate about wellness and movement and how we can help you. The benefits of relaxation massage extend past the session with us, and if incorporated regularly, will create a more calm and healthy body.
Appointments only (24-hr notice)
appointments must be secured with Credit/Debit card or Deposit
Same-day appointments are highly unlikely